..............
an american tale


Here are some photos taken by Mete, Dave and myself. I'm not in them because if I wasn't taking the photograph, I wasn't there (or something!) Anyway, I should have some photos with me in them out here soon -- we took some at yesterday's dinner (10-1-97) and Isaac said that he'd have them developed today, so expect more to come!


Stewart and Heather (with Bruce in the background) infront of the Student Activities building before Sunday's Hartford trip.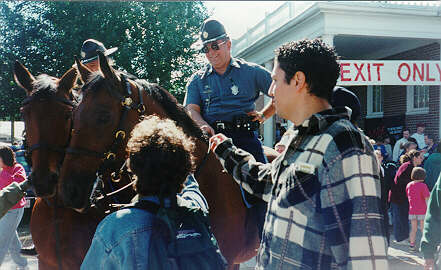 Mete with a mounted police officer at the Big-E (a large fair held in Springfield, Massachusettes -- my god, is that how you spell it? -- by the New England states). We went on the same day but in two seperate cars and we lost each other there!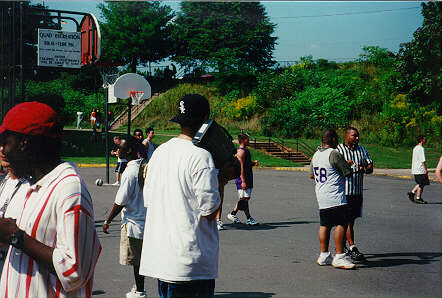 Some guys playing basketball on the courts infront of Vance and Sheridan.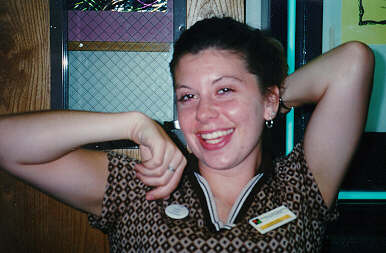 Heather Vinci, who's really happy right now 'cos she's just moved in to her new apartment. Her hobbies include tickling rowfuls of "Tickle Me Elmo" dolls at shopping centers and helping out international students when they first arrive. Oh yeah, and did I mention that she's a building manager at the Student Center? No wonder she complains of that age-old American ailment of not having enough time.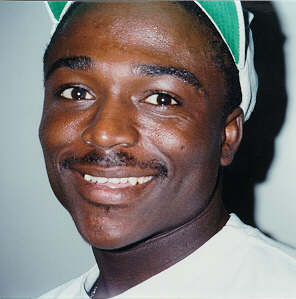 Isaacius Internationalos Presidentius. A rare breed with a uniquely Eddie-Murphyesque laugh, born and raised in Ghana, can usually be found at International Relations Club meetings all around the United States, where they usually assume the role of president and organize dinners and such. Characteristics include a markedly feminine voice when talking over the phone or leaving messages and a tendency to place at least one or two swear-words in every sentece of speech. They can sometimes be found going "Ooo-ooo Ooo-ooo" in a high-pitched voice while listening to a walkman.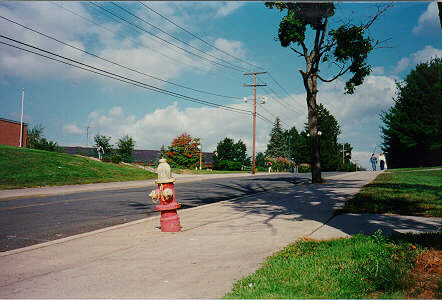 A street within the university.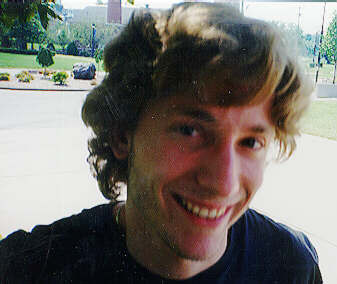 A terrible picture of yours truly taken by Mete.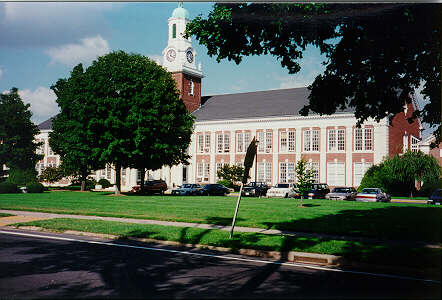 A picture of Davidson Hall, the main administrative building, taken from Stanley Street.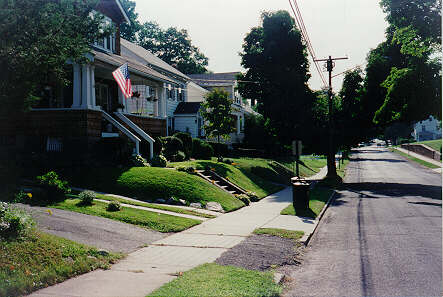 A typical neighborhood street here in New Britain. Aren't the houses lovely?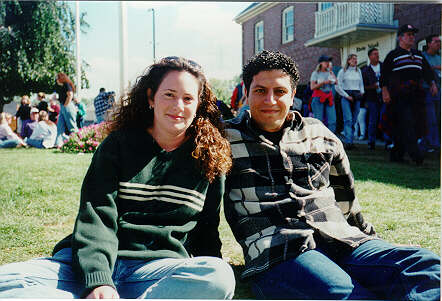 Shari and Mete at the Big-E.

Left to right, facing the camera: Mete, Joakim (from Sweden), Carolina (from Argentina) and Norio (from Brazil -- but the name's Japanese!) relaxing on the grass infront of the Student Center before Sunday's Hartford trip.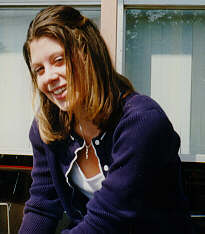 Heather Vinci: to die for. Isn't she just the cutest?

Please click here to get back to the main page.