..............
my new home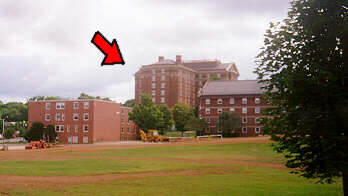 The building that the big red arrow is pointing to is James Hall -- that's were I live, on the first floor, number 1124.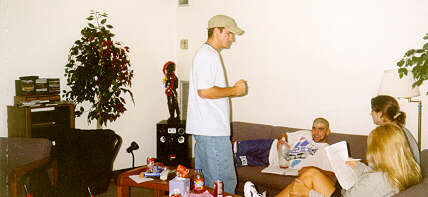 This is a shot of our living room @ 112 -- somehow it's always busy in there. In addition to Kieth's lovely music system, we've got a TV and VCR that came compliments of the suite and two fake plants which add a little 'green' to the room. We used to have a real plant, Albert, but Albert died.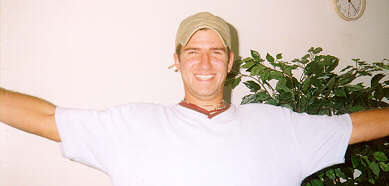 This is Keith, one of my suite-mates. As Keith is usually never around and at his girlfriend's it is not uncommon in suite 112 to have conversations to the effect of "I know I know him from somewhere but..!"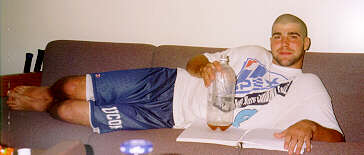 And introducing ... Josh, another of my suite-mates. Also known as Domack, Josh has the uncanny ability to funnel without end.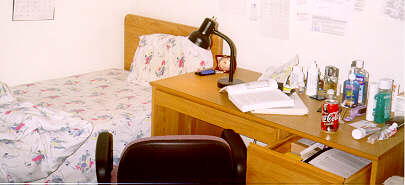 Here's a shot of my room with my desk and bed. As you can see it's nice and tidy ... well, kinda!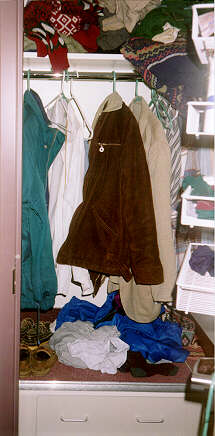 Aaarrrggghh!.. The epitomy of chaos and uncertainty: the inside of my closet (it's really much tidier than this generally mom, really ... honest!)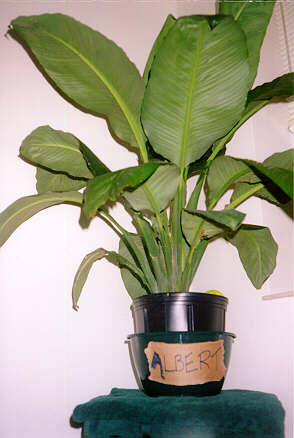 And last, but defintely not least, is dearly-departed Albert. Alas, but we could not feed him and take care of him, he has left us now for browner dirt. May your earth be rich in minerals and may you get watered regularly wherever you may be, Albert, and know that we miss you.



© 1997 aral@bigfoot.com

This page hosted by 
Get your own Free Home Page