..............
my links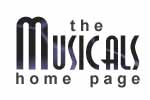 Looking for the lyrics to a popular musical? Check out the
Tower Lyrics Archive
They've got the lyrics to musicals by ALW, G&S, Disney and many others. Couldn't find it there? Then try
Lyrics And Libretti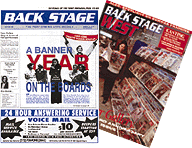 Wanna see more TRUE! cartoons? Check out Daryl Cagle's site.

Here's a resource
Theatricopia
An abundance of links and more for Musical Theatre fans maintained by Jill Hobgood.

My TRNC Sites.

Here are two sites: one created at and another about the Turkish Republic Of Northern Cyprus. (Note that the Internet link with North Cyprus is very slow and sometimes down.)



SHARDS OF LIGHT HOMEPAGE

Here's a little page based at the Eastern Mediterranean University in North Cyprus that I'm really quite proud of. Creating it gave me the chance to learn how to write CGIs (and I was thrilled that my knowledge of C payed off finally!) and to try my hand at creating my very own 'look & feel' for the site.



TRNC AND THE WWW

I'd set this site up as part of an assignment for my COM 302 class for Dr. Mashoed Bailie at EMU and it's still out there (why, really?) It includes links to sites related to the TRNC and a questionnaire on the TRNC and the EU -- I'd love to get your opinions and comments, so browse on over!



Wanna try something different, why not visit a friend of mine?


He should be updating the page regularly seeing as how he's graduated now also and has nothing better to do!!!


The Latest from

---
50th Anniversary (12/14)
---
A couple goes out to dinner to celebrate their 50th anniversary. On their way home, she notices a tear in his eye and asks if he's getting sentimental because they're celebrating their 50 years together.

He replies, " No, I was thinking about the time before we got married. Your father threatened me with a shotgun and said he'd have me thrown in jail for 50 years if I didn't marry you. Tomorrow, I would be a free man"

---






The author is a member of



I got my graphics from




© 1997 aralbalkan@hotmail.com

This page hosted by 
Get your own Free Home Page