..............
malaysia


This page is a tribute to the land where I grew up. I love Malaysia. I guess if you were to ask me where "home" was I'd say Malaysia and not Turkiye (even though I am Turkish by birth and heritage.) I was really happy in Malaysia. I was accepted as who I was. Such a shocking contrast to when I returned to Turkiye only to come face to face with the "fact" that I wasn't "acting like a Turk." This, thrown into my face almost on a daily basis by a bunch of hypocritical fashists who call themselves "nationalists" but who I'm sure would sell the country out to the highest bidder if they ever had the chance.

I just recently got in touch with Suvi and Mara, two friends whom I went to school with (Alice Smith) and that made me realize that I didn't even have a Malaysia page.

Here, then are some photographs from my childhood in Malaysia. I guess I had the most beautiful childhood anyone could ever wish for.



One of my birthday parties at McDonald's during the Alice Smith years. (Alice Smith was my first school in Malaysia, I switched to Garden International School (GIS) on my last year.)The lovely girl in blue in the foreground is Danielle (I remember being shocked that she actually came to my party!) and the two gentlemen you can barely make out infront of the mirror in the background are (left to right) Turgay and Alper -- two other Turkish kids who also happen to be two of my best friends ever.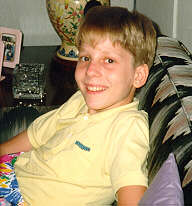 This is a picture of yours truly taken at Shazman's house.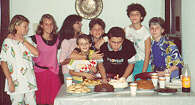 A picture taken at Turgay's birthday party. From left to right: Polina, Nora, Tarik, Alper, Turgay, Margerita and me.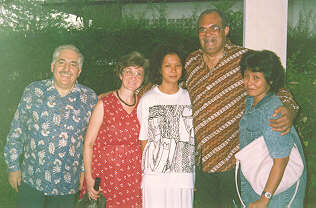 A picture taken in our garden. From left to right: Dad, Mom, Tunku Intan's daughter, her husband and herself.

Please click here to get back to the main page.